You are hereFire Departments
Fire Departments
---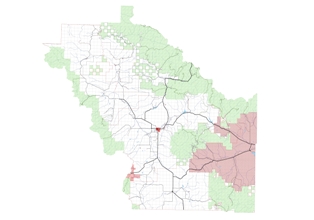 It should be stated first that Meagher County is very unique in many ways. We are surrounded by eight counties and four mountain ranges. Three of the surrounding counties are some of the largest populated counties in the State, Cascade County (Great Falls), Lewis & Clark County (Helena) and Gallatin County (Bozeman). In coordination with the Federal Fire Partners Meagher County Fire deal with three (3) Forest Supervisors, and through the years, seven (7) Forest Service rangers and Forest Service Fire Management Officers (F.M.O.'s). Meagher County Fire works with three Northern Rockies Zones, and three wildland fire dispatch centers.
City of White Sulphur Springs V.F.D. was the first Fire Department in Meagher County, last formed in the early 1900's. This is a structure fire department who's juridictions is within the city limits of White Sulphur Springs.
Fire Chief Otto Ohlson
Meagher County Fire was formed in 1967, when it was the first to join the state coop program with now Mt. State D.N.R.C. This is a wildland Fire Department.
Fire Chief Rick Seidlitz 406.547.4290 rick@meaghercounty.org
Martinsdale Fire Service Area was formed in the late 1980's This department is in Martinsdale on the East border of Meagher County. This is a Structure Fire Department.
Grassy Mountain Fire District was formed in 1995 and is a all risk Fire Department.