Rural Fire
---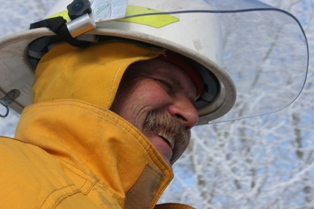 County Fire Chief Rick Seidlitz 1-406-475-4043
mcfire47@gmail.com
Meagher County Fire is a Wildland Fire Department with several rural stations. The Main station is located in White Sulphur Springs, next to City Hall/City Fire Station.
This station houses three wildland engines, which are manned by more than twenty volunteers. This station does initial attack on all fires in Meagher County, excluding some fires in the Martinsdale area.
We also have a station at the airport. This station houses our larger tenders.
Martinsdale Fire Station, located in Martinsdale, houses two of the rural fire departments engines, both supplies from the Mt. State D.N.R.C. One is a brush truck and one is a 800 gal tender.
The Birch Creek Ranch houses two of our brush trucks, a DNRC type 4 which stays at the main ranch and the hummer brush truck which is moved to the Lingshire head quarters in the summer.
Checkerboard houses one of the State D.N.R.C. engines, a 200 gal brush truck.
Ringling has two of our fire engines, one brush truck owned by D.N.R.C. at the Lucas Ranch. Next door is the new five ton military truck converted into a 1000 gal tender.
During the summer we station a brush truck at the Halmes Ranch, Eagle Creek Ranch, Two Creeks and Grassy Mountain.
For first response the closest station and White Sulphur Springs Rural will respond to the fire. If the fire is not put out quickly, the rural station will go back to their station and prepare for the next fire call. White Sulphur Springs Rural will stay on till the fire is out.
Below is a flyer with a short history of Meagher County Fire, microsoft office file.